Social media is without a doubt a key part of any small business' marketing mix in today's digital world.  Keeping on top of your social media engagement can be challenge, without it taking up a huge amount of time.  Social media scheduling tools are a great way to help small business owners to be more time efficient, enabling you to plan and consider the content that you wish to share with your target audience.  If you are working in Facebook then it is definitely worth using their own scheduling tools to achieve a better reach, but for other networks that don't offer this facility linking a scheduling tool can really help.
Of course good social media engagement always comes down to sharing relevant content that your ideal client wish to hear about at the right time.  There is always lots of debate around the best time to deploy social media posts and this varies hugely between the different networks.  CoSchedule have conducted in depth research into the best time and day of the week.
Fairly recently Hootsuite have made changes to their service offering. For those of us who have been using Hoostuite for a while this was a little frustrating, having enjoyed the ability to schedule as many posts as you wanted to, now you are being limited to just 30.  So with this in mind I thought it would be useful to review the other providers out there and see if it is worth changing.
What is the best social media scheduling tool?
There are many tools out there that you could use to help manage your social media activity, including Social Omph, Meet Edgar, Agora Pulse, TailWind and Everypost.  For the purposes of this article we will focus on the following five tools:
Hootsuite enables you to schedule content at a future pre-defined time across a wide selection of social media networks.  It does offer you a free plan but now limits the number of posts you can schedule to 30 – a little limiting if you are trying to set up your monthly Twitter feed.
The Professional plan starts at £25 per month and is more usable as it allows you to schedule across up to 10 social profiles.  If you have a high social media scheduling need then there are also the Team (£99 per month), Business (£525 per month) and Enterprise options available with a scaling level of support, associated cost and functionality available.
Buffer also enables you to schedule content across a wide range of social media networks.  They do have a free version which allows you to only post up to 10 posts at a time.  Their lead in rate for their paid for functionality is low and also provides unlimited scheduling options.  This feels like a fairly similar proposition to that of Hootsuite.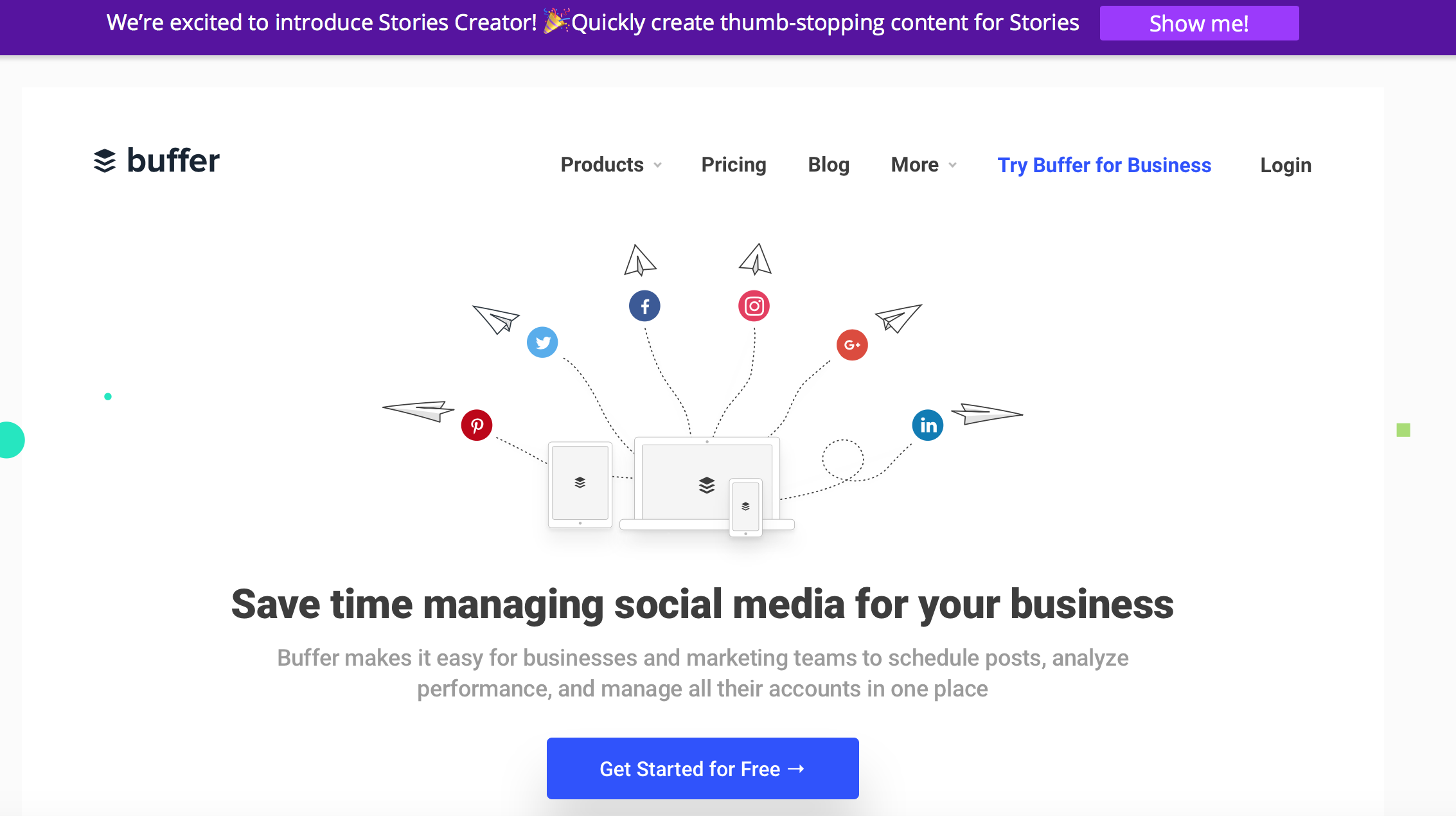 If you are just scheduling in Twitter then this tool could be ideal for you, however if like many of us you use multiple social media sites it can be a challenge to work across multiple tools.
Sprout Social feels like a more comprehensive solution offering all plans complete social media management; monitoring of social media profiles and keywords; content calendar; tracking and up to 5 social media profiles.  Could be an ideal solution for medium – larger organisations.
This is more than just a social media scheduling tool.  CoSchedule enable you to manage all of your marketing activity in one place.  Their starter package for solopreneurs enable you to manage up to 8 social media profiles; 1 calendar; blog and social media scheduling; email marketing integration and social media analytics.  Definitely worth thinking about if you have a wider need to manage your marketing channels more effectively.
So in summary please find a top line comparison between the 5 social media scheduling tools we have been reviewing above:
In Conclusion
As with everyting it is so important to firstly define what it is you need your social media scheduling tool to do and how much of a support you need.  If you just need a tool to schedule social media then based on our findings so far Hootsuite or Buffer do still do a good job with that.  Having said that the CoScheduling tool really does look to be a great all round marketing support tool if you wish to look beyond your social media activity.
So with this in mind I am off to check out some of the other tools and have a really good think about what I need for my business moving forward.  What tools do you use currently?  Are you happy with them?  We would love to hear your thoughts and of course as always if you would like some help in reviewing your social media content, planning and activity for your business please do get in touch.
Sources: