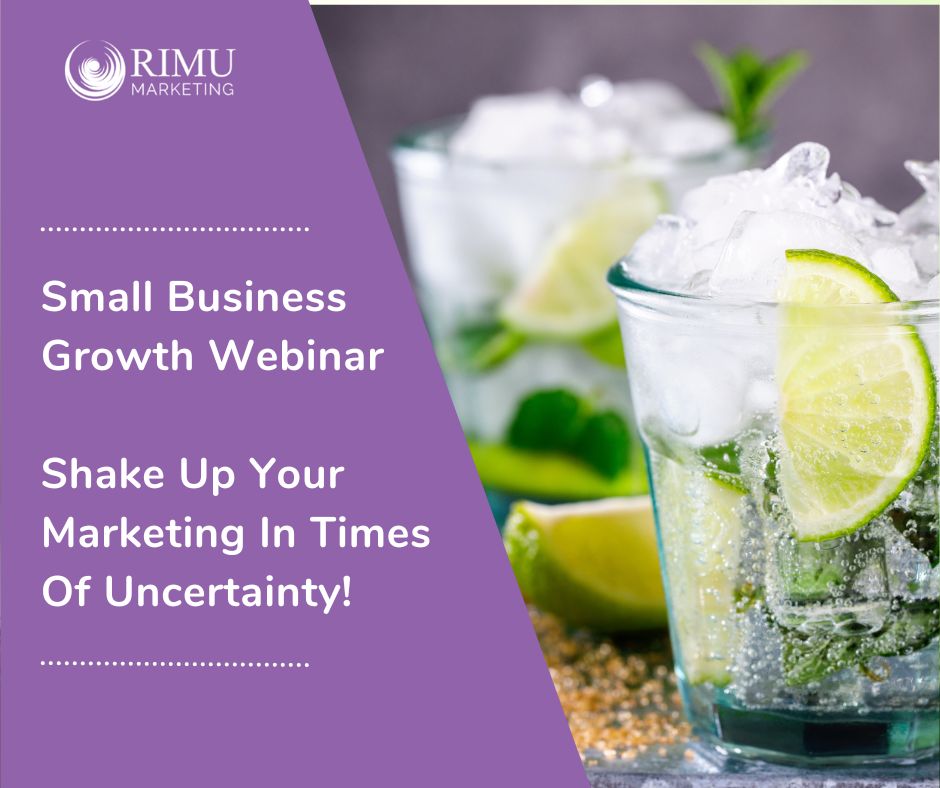 In January 2023 we conducted some research to better understand the biggest challenges faced by small business owners in today's busy digital world.  Taking this insight, we created a webinar to help answer some of these questions to celebrate our 9th business birthday.
In the webinar "Shake Up Your Marketing In Times of Uncertainty", by using the analogy of making a cocktail (or mocktail) we explored: the business landscape for 2023, ideas on how to find new clients, how to achieve greater visibility in a cluttered digital world, marketing on a shoestring budget and more.  If you would like to watch this on catch-up, please CLICK HERE. 
Of course, if you need some help with your next marketing challenge, please get in touch.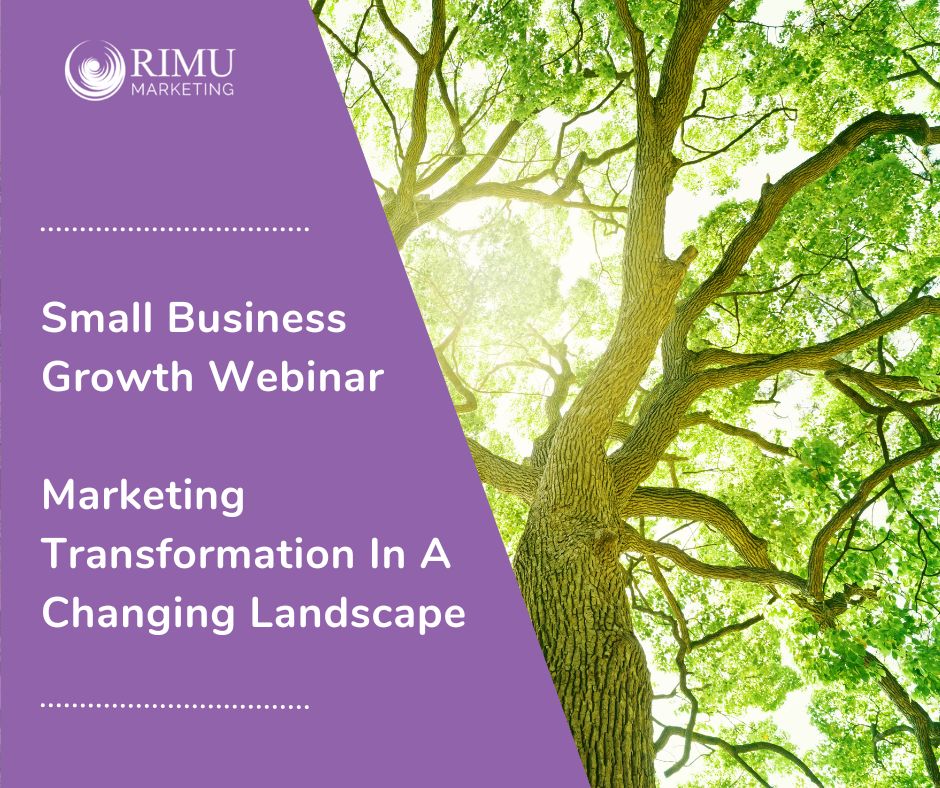 Marketing transformation in a changing landscape
In January 2022, we conducted some research to understand the challenges faced by small business owners in today's busy digital world.  Taking this insight, we created a webinar to help answer some of these questions to celebrate our 8th business birthday.
In the webinar, we explore: what is on the horizon for 2022, how to find new clients, where to find content ideas and how to be more time efficient in implementing your marketing.  To watch our free webinar, please CLICK HERE!
Of course, if you need some help with your next marketing challenge, please get in touch.
Building and managing your Digital Footprint Workshop:
Do you work within an organisation that is struggling to attract the right talent? Do you have teams who are not portraying the right kind of digital brand image? Or do you need help in understanding how to leverage the digital business opportunity? If the answer is yes, then read on.  We recognise that small businesses need to be aware of their digital footprint, in particular if they are trying to attract new talent into their business.
In our new dynamic and interactive half day workshop we will help train teams and individuals to understand the digital landscape and how to create the right footprint, not only build your business profile, attract the right talent but also to help the individual employees elevate their careers. We will cover:
 - Introduction – defining and understanding the digital landscape
 - Understanding your business and personal digital footprint.
 - What do you want your digital footprint to say about your organisation?
 - 7 Step process to manage your digital footprint
 - Conclusion, close and final questions
CLICK HERE to get in touch to discuss your training needs.
Here is what some of our past workshop attendees say:
Sophie is a very friendly and approachable person, really knowledgeable and eager to help. I would have no hesitation to work further with her and to recommend her to other people running their own business.
Emma Randall, Mindful Eating, Camberley
Thank you for a great workshop. Really informative and lots of ideas of how to push my digital marketing forward.
Alison Joshi, Joshi was Janes, Taplow
Enjoyable and informative social media workshop. Sophie managed to simplify things, provide lots of information, plus creating a multitude of ideas and tips to apply straight away, thank you.
Sandra Orlando Payne, Inhabitat Architects, Windsor
Really useful and straight talking digital marketing workshop, providing so much information put well into context, thank you.
Alice Hendry, Locks and Gold, Windsor
Thanks again Sophie for the two workshops, they were so helpful and have really motivated me to work on my email marketing. Combining the two workshops worked perfectly as it really helped to see how using a simple system like Mail Chimp can help me to be more successful when doing email marketing. I can't wait to send out my first newsletter.
Amy Opalko, Dance Inspired, Maidenhead
I really enjoyed the social media workshop with Sophie, informative and lots to learn. Sophie kept us on topic with a light touch and guided us through all the things we should know about Facebook and Twitter clearly and interestingly.
Zita Newcome, Teddies Music Club, Maidenhead
Thank you Sophie for the fantastic 'Driving your business with social media' workshop. I arrived a little confused and unsure about all the social media platforms but came away with a clear strategy for moving my business forward. You made me realise that, by focusing on just one or two of the platforms, the process will become much more manageable and allow me to form realistic goals that are achievable. I found the interactive workshop enjoyable and informative and would recommend it to anyone who is feeling baffled by digital marketing.
Ginette East, Creative Co, Ascot
I attended one of Sophie's social media workshops and it was great! It helped me really understand what would work for my business, how to approach social media and make it work for me. Sophie made it all very easy to understand and I would highly recommend her!
Millie Clarke, Miracle Millie, Maidenhead
A brilliant, informative workshop. I am now ready to move forward!
Alison, Ascot
Really good workshop, we went through everything you need in an email!
Katie, Reading
Thank you Sophie. Good to know I'm doing the right things. Great prompt to do more/ focus on results, etc.
Jo, Maidenhead
Thanks for a stimulating session this morning. Nice mix of people, I came away with an idea of the way forward, the start of a plan, some very specific actions, questions and clearer on where I need help. Thank you! Now to stay focused and make time!
Caroline Burr, Your Relationship Coach, Eton Wick
Whistle stop tour of marketing strategy. Very interesting and well delivered by Sophie. Good to meet like minded women.
Caroline, Maidenhead
This has been extremely helpful as a refresher course for me and I would definitely recommend to a small business owner.
Sarah, Ascot
Helping your business flourish with successful marketing solutions.