I cannot believe that this month we celebrate Rimu Marketing's 4th birthday.
When I think back to those early days and what we have achieved, we have come a long way and what a journey it has been.  Most importantly, we have met and worked with a number of inspirational and very successful small business owners, colleagues and friends across a wide range of industries from a boutique hotel, IT company, interior designers, children's nurseries and even a canine massage therapist whom to this day I remain in awe, not only of her passion and love of dogs but also the success she has had with her business.
This month in particular has been a realisation of our hard work and dedication over the last 4yrs, with our ongoing commitment to our charity "Partners for Change – Ethiopia"; Being nominated as Feedspot's top 100 UK blogs (number 84); Being nominated as a semi-finalist in the Marketing & PR category for the Thames Valley Venus Awards and also joining the brilliant Melissa Gale on Marlow FM on Friday 6 April.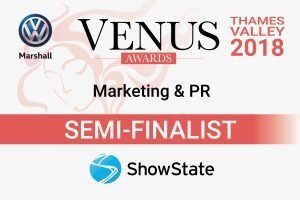 I wanted to follow on from the trend of our 2nd birthday blog and share a letter to my earlier self and other small business owners, to tell them not to give up, if you are having a tough day, week or month, I hope that it will help  . . . .
Dear Small Business Owner
I wanted to take the opportunity of writing to you to say congratulations.  Congratulations on taking the very daunting and scary step of setting up your own business.  It is one of the hardest decisions you will make from my experience, but it is also one of the most rewarding decisions you will ever take.
You will not only need to be an expert in your field but also a brilliant accountant, marketer and HR person.  My advice is to seek support and help in those areas that you know are not your strong points, for me it was accounts.  I am a relatively logical person but I knew that if I tried to submit my own taxes each year the stress and pressure it would put me under was not worth it.  There is great talent out there, so whatever you need don't be afraid to ask for help.
Keep going.  There will be days when it is tough, I won't hide that from you.  On those days if you can push through, do, or if you need to say you know what, today is not my day, take a break, go for a walk/ run or meet a friend for a coffee, whatever restores your energy and come back to your business tomorrow.  Personally, I go for a run or a walk to mull over whatever challenges I face, by the time I return I generally have answered my own questions.
Get a team around you.  For many people working alone can be really lonely, find who and where to get your energy from.  There are many different networks out there that help not only to connect with potential clients but also colleagues you can call on.  Find a group which suits you and commit to going regularly, you will be amazed at quickly you build up a group of people that you can call on when you need to.
But the most important piece of advice I can give you is have fun, try to achieve the work/ life balance you seek and take care of yourself above all else.  Without you there is no business.
Wishing you every success and happiness, enjoy!
Best wishes
Sophie