The interior design industry is booming and going from strength to strength, in January 2018 the Department of Culture, Media and Sport reported high growth for the creative industry, now contributing an incredible £8.8m to the UK economy every hour, with the whole sector being +10% YOY.  As the cost of moving has increased in recent years there has also been a growing trend of people opting to renovate their existing home rather than move and re-locate.  Having been one of these exact people, on a recent trip to Chelsea Harbour Design Centre with a friend got me thinking.
As an interior design business how do you connect with your ideal client? In a digital world and everyone thinking they know best, how do you persuade people that your talents and knowledge are worth the investment. This challenge is similar for many skills based consultants and businesses. So what things should you consider to help get your interior design business to stand out from the crowd?
1. Define your Unique Selling Point (USP). Understanding what sets you apart from your competitors can be tricky to work out, many of my clients often get stuck with this. Think about your way of working, what is different about it?  What do you wish your clients to be saying about you? Define your look and style will be key to how you achieve this. Romo Fabric do this brilliantly, their designs are very distinctive and which will work in any home.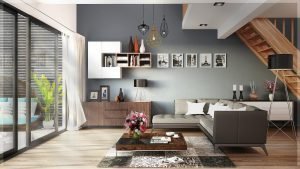 2. Be clear on your messaging. One of the biggest challenges any design or consultancy based businesses faces is to explain why a potential client should invest in you rather than doing it themselves. With so many good interior design books, TV programmes, magazines, social media networks and inspiration out there – how do you explain why people should invest in you?  Without question your skills and experience will save your clients time and money, one local designer Kate Lovejoy explains this very clearly.
3. Develop a plan and strategy. As with the marketing of any business to have a clear strategy and plan is critical. Once you know who your ideal client is and where you wish to take your business, you can then build a content and marketing plan to take you there.
4. Be visual. In a design based business it is all about the final design of a room, the pictures of your case studies will ensure clients either engage with you or not.  What is your style, are you Contemporary? Traditional? Retro? Or can you adapt to what your clients want. Rather than trying to be everything to everyone try to focus and be specific, your style will attract your ideal client. An obvious example of this is Kelly Hoppen, famously known for her beige, white and neutral designs – you would not connect with her if you wanted bright bold colours in your home.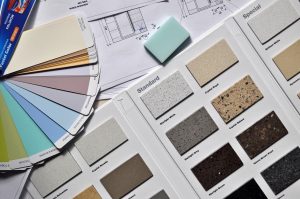 5. Use your social media channels. Which social media network you use should reflect both your business and your client. For design based businesses Instagram, Pinterest or Houzz social networks are all great mechanics to visually demonstrate your skill and design abilities. As secondary you could also engage in You Tube, Facebook or Twitter, depending upon the age and demographic of your clients. But working across 6 social media networks could mean you never have time to actually do any design work – so start with one network which is your quick win, do it well and then expand from there. You will find that one network appeals to you a little more over another.
6. Share your work. This is going to be the best way to connect with your ideal clients, the old adage that pictures speak a thousand words is very try.  Ensure you capture case studies of your work to show your prospective clients your abilities – people will buy into your designs.
If you would like some help in kick starting your interior design business for 2018, get in touch to arrange your FREE initial 60-minute consultation.
Sources:
https://www.designcouncil.org.uk/news-opinion/new-government-figures-show-uk-has-largest-design-sector-europe
https://www.homesandproperty.co.uk/property-news/more-home-owners-are-choosing-to-renovate-as-wouldbe-upsizers-are-trapped-by-slowing-property-market-a116251.html
http://dcch.co.uk
https://www.kathykuohome.com/blog/6-reasons-why-you-should-hire-an-interior-designer/