Is customer retention a thing of the past?  More and more, larger businesses seem to be taking the opportunity to increase existing clients prices year on year, assuming that they will not take time out of their busy schedules to review household outgoings such as: home insurance premiums or the cost of household fuel.  There seems to be less focus on customer retention and rewarding those clients who are loyal to your brand.  It is regularly quoted that it is five times more expensive to acquire a new customer vs retaining a current client.
Lets start by considering – what is Customer Retention? In today's digital world where there is an abundance of choice when you come to make your purchase decision, surely you would wish to build loyalty with your customers?  It has to be an important part of the marketing mix for any business large or small.  The CIM defines customer loyalty as "Feelings or attitudes that incline a customer either to return to a company, shop or outlet to purchase there again, or else to re-purchase a particular product, service or brand."  There are some great examples of loyalty schemes out there including: Boots, Waterstones, Weyvale and IHG Rewards to name a few, are all focused on building an ongoing relationship, repeat sales and providing an ongoing positive brand experience with their customers.
With this in mind I wanted to share a great recent case study from Sainsbury's.  They ran a campaign in association with Lego to encourage parents to return to their shop and also probably increase their spend in store.
"Can we go shopping to Sainsbury's Mum?"  Said no child ever!  Well my children did just to my utter amazement.  When I probed a little further I realised it was because they wanted Lego cards.  A great customer retention marketing campaign that Sainsbury's have been running over the last 6 weeks or so with the objective I imagine to retain customers; build customer loyalty and to drive sales.
The Mechanic:  Sainsbury's have been really clever, between 3rd May – 13th June 2017 they have been giving away a packet of Lego cards with every £10 of groceries purchased.  It has resulted in massive pester power from children across the country.  It has encouraged children to start collecting cards and then swapping them at school with their friends.  Last week in our local store there were shrieks from Mums as they realised their child had managed to get all of the cards.  Very cleverly the albums to store the cards in were being offered for free, to help get you started.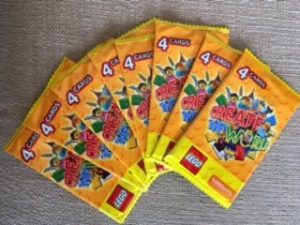 Not only are the lego cards collectable but there are also suggestions as to games to play with them (Dominoes; Rock, Paper, Scissors and Create – a lego building game).  They are also really educational, taking you via the power of the world of Lego to destinations across the globe.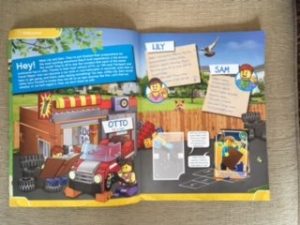 The Results:  Unfortunately, personally we are a little late into this and I think we have about half of the cards available to collect, not sure what we are going to do on Tuesday when the campaign finishes.  I would love to hear the results from Sainsbury's on the impact this campaign has had on their customer retention sales during this 6 week time frame.  I have no doubt that the up lift in sales will be significant and I am sure re-newed enthusiasm from families across the UK to shop in Sainsbury's in preference to their competitors.  This campaign is a true example of a big brand knowing and understanding their customer and what will motivate them, I don't usually shop in Sainsbury's but am now finding myself travelling 20 minutes out of my way to find the nearest store.
I would love to know what your experience of the campaign – let me know your thoughts?  If you are a small business and would like some help to create a marketing campaign to drive customer retention please CLICK HERE to contact us for your initial 60-minute consultation.
To check out our other case study examples please CLICK HERE.
Sources:
http://www.sainsburys.co.uk/shop/gb/groceries