At Rimu Marketing we enjoy working with a broad range of inspirational small businesses to help them establish a good solid marketing platform, from which to drive their business forward. We work across a diverse range of sectors including nutritionists, food businesses, farm shops, cafes and restaurants.
With this in mind we wanted to share a recent client case study on a couple of projects we worked on with Jenny Tschiesche from the Lunchbox Doctor. Jenny is a nutritionist and published author; passionate about educating those in the workplace, elite sportspeople and individuals on how to eat healthy and nutritious meals to fuel their bodies. An ex-national field hockey player, Jenny set up her business about 10 years ago as her daughter started school.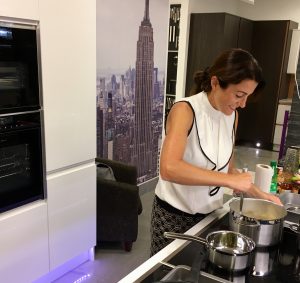 About the Business:
Jenny from the Lunchbox Doctor is an inspirational speaker and aims to simplify the science behind good eating habits through workshops, group sessions and team building days. She uses simple explanations and provides recommendations on healthy, economical and nutritious meals. Jenny has worked with some highly respected organisations including: Sports Aid, Cancer Research UK as well as speaking at food festivals globally.
Summary:
I started to work with Jenny in September 2019 and we have achieved a huge amount over the last few months. Jenny was already a very well-established speaker, brand and successful author, but had many different parts to her business. She was keen to bring them all together in one place and find simple ways to implement her marketing.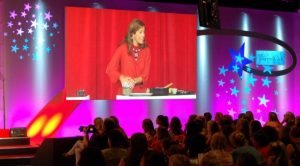 Our Challenges:
When we started to work together Jenny had three websites, all speaking about different parts of her business. Our challenge was to work with the existing brand guidelines and build a platform to help Jenny go to market in a coordinated way. An important part of this was to also provide a platform that Jenny could start to attract direct clients as previously she had only been working in an associate capacity. Having a strong platform that Jenny felt proud of was really important to help take the business to potential clients.
Marketing Strategy: We started at the beginning, working together to write the business marketing strategy, content and marketing plan; so we were clear on the direction of the business and what Jenny wanted to achieve. As part of this process we defined the business objectives, target audience and reviewed the competitor environment amongst other things. This process is a big piece of work which requires investment and great for helping the business owner and key stakeholders understand what they are doing, why they are doing it and more importantly what success looks like.
Website Build: In many cases the start point is to ensure the website is reflective of the business and achieving what is required. We worked with one of our Rimu Marketing Associates – Avidmode who are a website design agency based in Maidenhead. Their brief was to reflect where Jenny is with her business and bring together the different elements, providing a solid marketing platform to help take the business to market. Our involvement was the project management and copy writing. An effective website is an essential part of successful marketing and key to business growth in today's digital marketplace.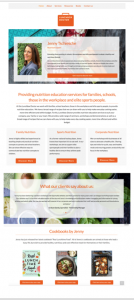 Book launch. On 12th December 2019 Jenny launched her fourth book. The launch event was brilliant and we were proud to support with the promotion and communication of this event.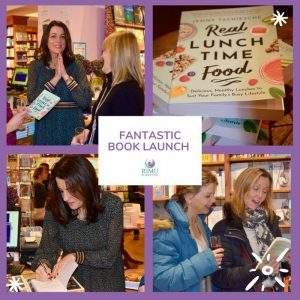 Blog, email marketing and social media: we are now in the final stages of content planning to ensure we continue to engage with Jenny's audiences with a coordinated approach. Linked In and Facebook will be the primary social media networks we will use to connect Jenny with her ideal client, reflecting the different parts of her business. This supported by regular blog, email marketing and recipe ideas will ensure we help the business achieve the desired results.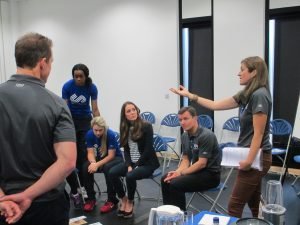 Lots of great things are on the horizon for Jenny in 2020. Click here to keep in touch with the Lunchbox Doctor and to find out more about Jenny's corporate workshops.
What Happens Next?
We have laid down some great marketing foundations as we move into Q2 2020. Congratulations to Jenny in all of her achievements so far. There are some more exciting projects on the horizon – watch this space!
Client Quote:
"It is a relief to finally have all of my marketing efforts focused on a much simpler end goal. Being stretched too thinly and trying to be all things to all people is tough when you're a small business, Rimu Marketing have helped me focus on the outcome and work back from there with regards to my marketing strategy."
Jenny Tschiesche, Founder and Nutritionist, Lunchbox Doctor
If you are ready to take your small business to the next level please do get in touch to see how we can help.