January is certainly a time for reflection and a time to plan for the year ahead.  The marketing industry continues to change and evolve at an ever increasing pace.  To help you get started we wanted to share our essential small business 2019 marketing trends with you. 2018 was a good year (CLICK HERE to read our 2018 Marketing Trend blog) and despite some obvious challenges in the general climate, 2019 is set to be no different.
1. Emotional Connection with your clients
The consumer market place continues to be cluttered with more brands trying to attract your attention.  As we move forward, those brands that create an emotional connection with their ideal client will start to set themselves apart from the competition, using techniques such as brand stories, sharing their brand values and relevant, personalised content to achieve this.  We talk a lot about understanding your target audience, essential to ensure that you provide the right products or services for your clients.
Providing personalised content in email marketing and social media activity will also help to build that connection.  It will be important to start to take your email marketing beyond just personalising the welcome "Hi Sophie" – What additional insight can you start to learn about your email base?  How can you segment it? and what kind of email automations can you set up to provide a more personalised service/ content to your clients?
2. Content is still King
Historically, we have spoken in depth about generating good, personalised content for some time and this trend is set to continue in 2019.  The emphasis will continue to be on providing more relevant and personalised content to help build both emotional connection and brand loyalty.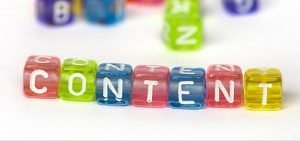 3. Building brand Loyalty – an opportunity
This is an interesting one, and one that big corporate brands seem to be doing less of.  With more and more brands over charging their existing clients and offering incentives to capture new ones they seem to be doing less of this.  There are of course exceptions to this rule but it creates a great opportunity for small businesses though to take a different approach.
Recent research shows that it is 5 times more expensive to acquire new customers rather than to retain existing clients.  As part of your planning for 2019, think about how you can reward and retain your current loyal customers.  Could you offer a free service or tool to those who currently work with you or buy your products to say thank you?  How could you reward their loyalty?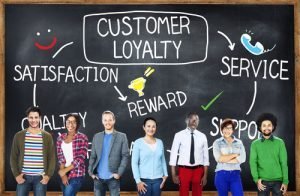 4. Data Privacy – it continues
The introduction of GDPR on 25 May 18, certainly saw the rise in awareness of how businesses use their client's data.  But this is just the beginning.  As we start to see the impact and outcome of GDPR come into play this year, the EU are also getting ready to introduce the new e-privacy cookie law.  Whilst the timings of the introduction of this new regulation are unclear at the time of writing, the impact will definitely be huge for those organisations who focus in the digital space and use re-targeting ads as a way to connect with their ideal client.  There are further changes ahead in the way brands use cookies from their website and what information they collect about their customers.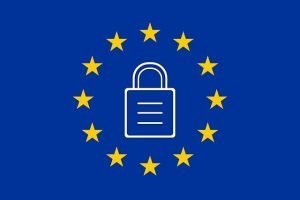 5. Collaboration – Together we are stronger
There is huge value in partnerships and sponsorship activity.  We can see that learning from the big corporate brands and there is no question that with limited small business budgets taking this approach is a definite advantage to increase your reach with carefully selected partners.  Whilst we have seen the beginning of a trend on this in 2018, there is no question that this will be a key 2019 marketing trend.  As part of your planning process, think about who you would like to work with?  What would your objective be of that partnership and how could that work for you?  At Rimu Marketing, we have some exciting partnerships on the horizon this year – watch this space!
6. Social Media is here to stay
Social media continues to play a big part in the online digital world for 2019.  Although Facebook continues to be the number one social media network with 39m UK users and 41% of users 65yrs+, things are changing in the way that people consume and interact with this media.  As always understanding your target audience and what media they engage with is key, people are are definitely shifting away from this network, not helped by the data breach in 2018 for 30m users; however luckily for them moving more towards their sister network – Instagram.
We have definitely seen a more recent shift towards the use of images and video across all forms of marketing and this is reflected with the younger audience wanting to engage quickly with their social media channels.  Instagram has already smashed the 1 billion user mark and would suggest that their growth is set to continue in 2019.  They launched Instagram TV and are set to openly start to compete with You Tube.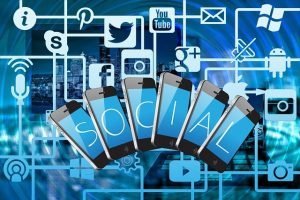 7. Artificial Intelligence (AI) is on the rise
How artificial intelligence will impact the marketing world as we know it is still a little unknown.  Larger organisations are leading the way and there is in some cases still some nervousness on the business impact, with the rise of tools such as Siri and Alexi things are set for change – one to watch this year.
There are many other things happening in the wider marketing industry which the larger corporations will be considering, including: the rise of Chatbots; the continue rise of video marketing; voice search; the growth of social media apps and visual search.  With people spending so much more time on their phones (on average 3hrs 35 mins per day) this is changing the way in which we need to engage with our target audiences.  Something for small business owners to consider in the future.
There is no doubt that 2019 will be an exciting one, if you would like some help in getting your marketing on track, reviewing your existing approach, or understanding how your small business can take advantage of some of these new opportunities, please do CLICK HERE to get in touch.
Sources: