Holidays are coming . . . . holidays are coming . . .
In my network this week, there seems to be a huge focus on the idea of reflection and taking a moment to consider success. It can be so easy I think to always be looking forward and planning for the next campaign or project, but in reality, how often do we take stock and reward our achievements? Now with 2024 just around the corner, you could argue that this will happen as part of the natural planning cycle, but I urge you to take a moment and consider what five things that have achieved in September.
The evaluation and reflection part of the marketing process is one that is so often over looked but it is so key to feeding our insight and learning into the next project. For many small businesses the festive season is often one of the busiest and productive. In our latest blog we wanted to focus on some of the things you might like to consider when reviewing your last campaign and brainstorming ideas for your festive marketing campaign, below we share some ideas to hopefully get you started.
Key questions to ask
So when we start to plan and brainstorm our festive marketing campaign ideas, it is important to consider past successes, or in this example it might be more relevant to look at your the festive campaign from 2022. Questions you might like to ask include:
What product or service did I promote?
Did this resonate with my ideal client?
What media did I use? Which media was most successful?
What do I wish to achieve from my campaign this year?
Have I got clear metrics in place to assesss success?
Who am I going to promote my product or service to? Am I targeting a new audience?
Do I need a budget? If so, how much?
Are there any logistical things I need to consider?
Do I need to source and train extra support?
So, once we have an understanding of what we want to do and what happens next we can get creating. Don't forget that consistency is key. We dont just mean visually, by theme and messaging, which is important; but also frequency in sharing content as well. Decide on your Christmas product range, messaging or offering and then build it from there. Here are 6 festive campaign ideas to get you started: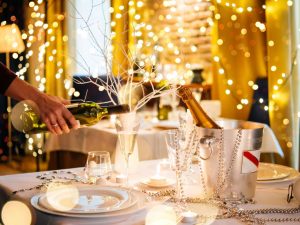 1. Hold an event: What better way to engage with your clients than to hold an in person event. If you are a cafe, shop or product based business, offering a pre-Christmas event can be really positive to help boost your sales, be cautious of black Friday sale offers though.
For example if you are a gift shop, organise a Christmas shopping event.
---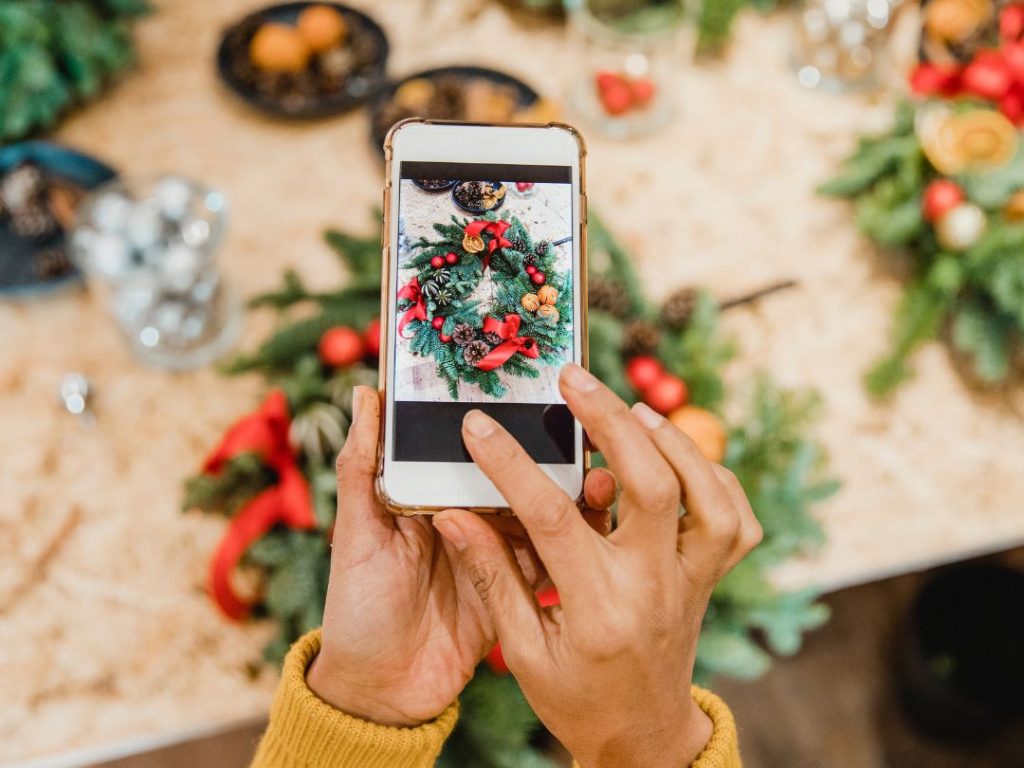 2. Run a Social Media Campaign. Now of course we are going to say that your social media is just one route to market and you should consider all media. However, if you have a strong following, you may wish to offer an incentive or discount just for this audience; you could even drive the to sign up to your email list.
For example if you are a personal trainer, offer a trial session gift voucher in January.
---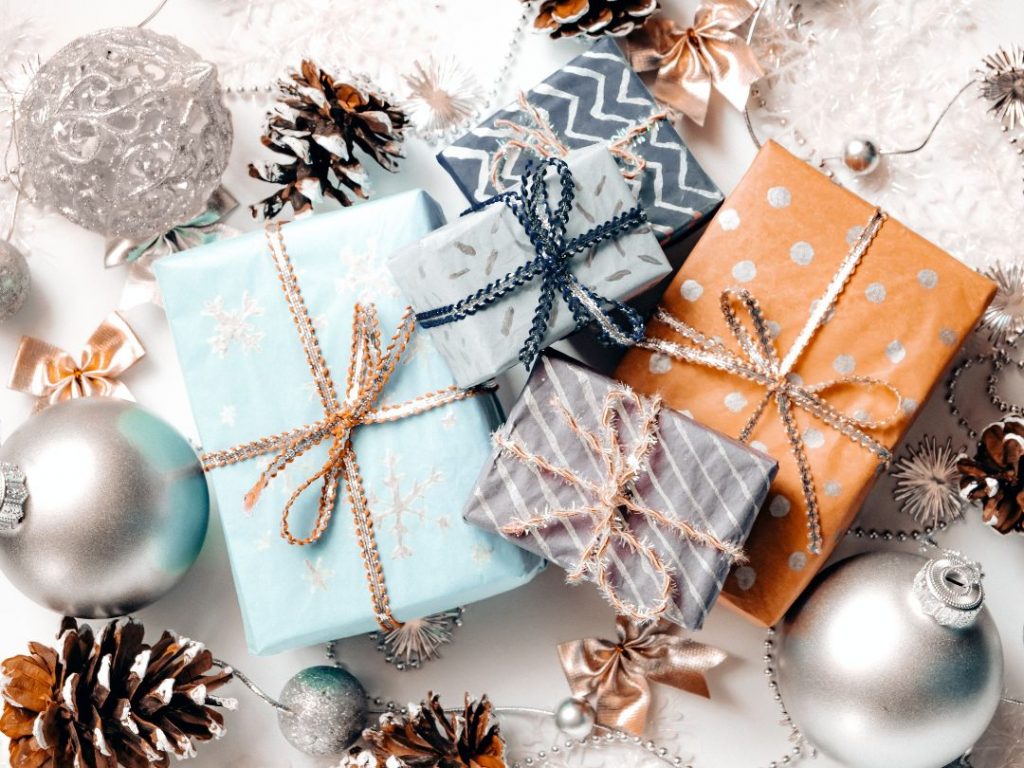 3. Set up a partnership. Consider partnering with other similar like minded small busineses and rather than offering a festive discount, add value to your customer experience.
For example, if you are a charity, partner with a local company to support each other over the festive season.
---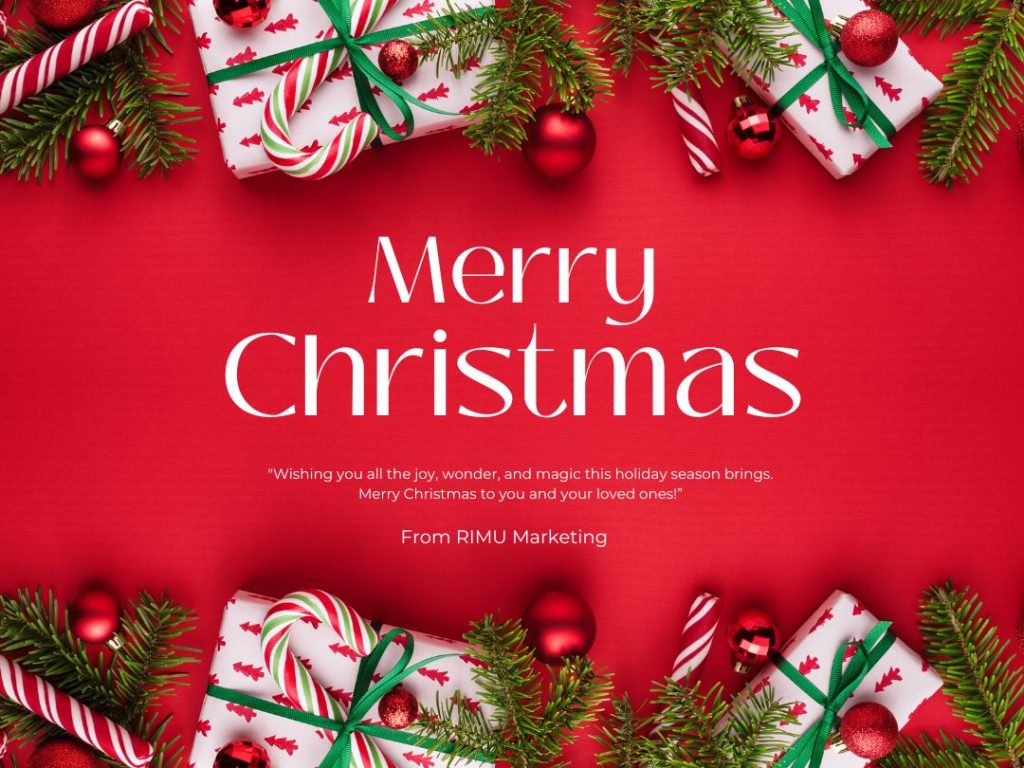 4. Create a seasonal email.
As you know I am a huge fan of email marketing and having your own base of loyal customers is such a gift. As a thank you to your loyal followers, consider offering them special offer or discount.
For example, if you are a nutritionist you might pre-launch your programme in January to get your wellbeing on track.
---
5. Personalise your offering. During the festive season, create a bespoke package or offering which is timely and relevant.
For example, if you are a cafe, restaurant or bar, create a Christmas only food and drinks menu.
---
6. Reward your loyal customers. Don't forget to say thank you to your valued customers for all their support and business this year.
For example, if you are a coach or consultant, take time to select and send your valued clients a gift to say thank you.
Of course, if you are looking for some inspiration from some of the larger companies there is lots to choose from. Whilst I am guessing, as a small business owner, you don't have the big budgets they do, there are always learnings we can take. Here are a couple of personal favourites from last year:
The key to a successful festive markeitng campaign is planning and being clear on the metrics in place to measure success. If you would like some help brainstorming your festive marketing campaign ideas for your small business, please get in touch.