Small business owners face many challenges in today's digital world and despite the obvious advantages, it can also be quite a lonely journey to take when you work for yourself.  Below we share a series of interviews with some inspirational small business owners, who have all been there, done it and got the t-shirt.
We hear their story and discuss their thoughts, ideas and challenges they face in the future for their particular industry.  I am pleased to say that they have all shared some real nuggets and pearls of wisdom throughout our discussions and for this I thank them.
Join the discussion and enjoy watching!
Introducing RIMU Reflections
Raina from Q Print is a print specialist, focusing on helping small/ medium size businesses. The business was established in 1997 and today Raina brings her wealth of knowledge from the print industry to support all of her clients.  So whether you are looking for traditional printed marketing collateral, promotional items or branded clothing Q Print can help you make the right choice from their extensive range of partners, to suit your brief and budget.  Raina's passion for what she does shines through in our discussions and it is obvious that she puts the customer at the heart of everything, delivering excellent service.  If you would like to discover more about Q Print, click here to visit the website.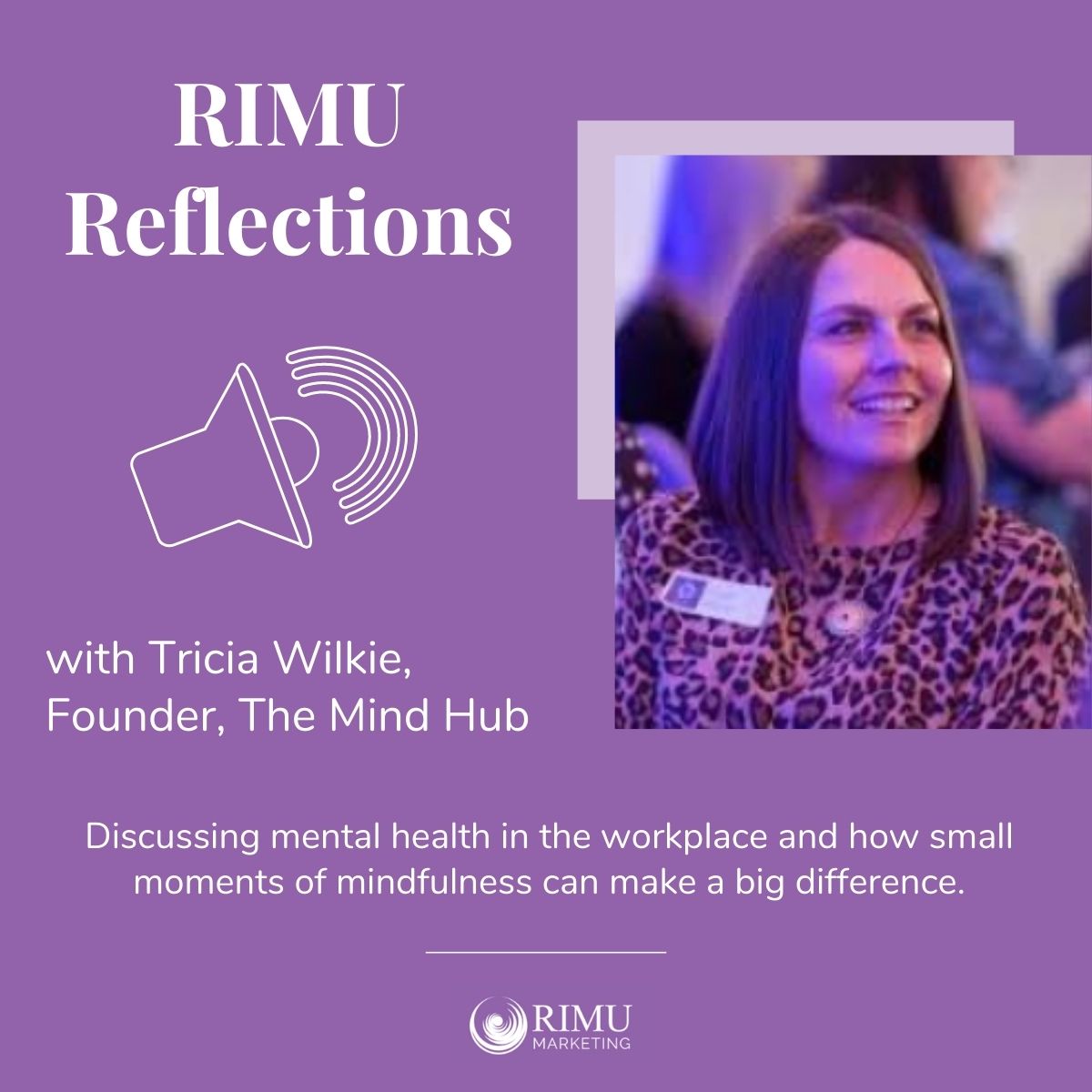 Tricia from The Mind Hub: 
Tricia from The Mind Hub is a Mindfulness and Wellbeing Specialist, who is also a fully qualified Mental Health First Aid Instructor.  She set up the business in 2014 and is based in Maidenhead, Berkshire.  Through many years of training and experience, Tricia understands what it is like to work within a high-pressured corporate environment, she now offers both virtual and in-person training sessions for a wide range of mindfulness and mental wellbeing topics.   Her aim is to help support her clients to build resilience, overcome anxiety, increase productivity and build a sense of wellbeing in the workplace.  In today's digital space being aware of mental wellbeing has never been more important for any individual or organisation.  We hope you enjoy listening to what Tricia has to say and of course, if you would like to discover more about The Mind Hub, click here to visit the website.