Just over 4 years ago Rimu Marketing was established, what an amazing journey. We have learnt so much and we would not have changed a second of it, we have met so many inspirational and talented small business owners, it is humbling. As you will remember in celebration of Rimu Marketing's 3rd birthday we awarded 2 charities our marketing support and a donation for a year – Partners for Change – Ethiopia and Baby Bank Windsor.
This year we are running a campaign to help "Save the breakfast club!" in Gende Tesfa. We are aiming to raise £6,200 to give 50 children breakfast every day, whilst their parent is out at work. Their breakfast is often the only hot meal they receive in a day.
All we ask of you is to please click here to our link and donate whatever pennies you can.
Thank you in advance for your help!
Partners for Change – Ethiopia:
They are a charity that since the famine in 1984 have changed the lives of thousands of vulnerable children and communities. They work with the poorest communities to help find carers for the children and ensure that they have everything they need in life. So what is the connection, well to help small businesses is at the heart and part of our core brand values at Rimu Marketing. The donation we have made will help 3 women in Ethiopia to start their own business, to help support and feed their family. We are looking forward to meeting them and to joining them on this exciting journey. CLICK HERE to find out more about this worthwhile charity.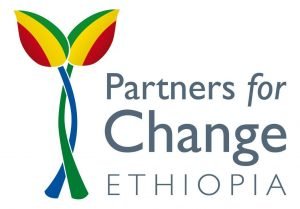 Baby Bank, Windsor
Baby Bank was set up in 2015 by two Windsor mums, a really worthwhile cause, focused on helping families with very young children, within the Royal Borough of Windsor, Maidenhead and the surrounding areas. They collect good quality second hand clothes, equipment and furniture and give them to families in extreme need.
To ensure that only those in need receive the items, they work very closely with the local health visiting team on a recommendation only basis. CLICK HERE to find out more about what they do.